Da'ok Academy
Executive Summary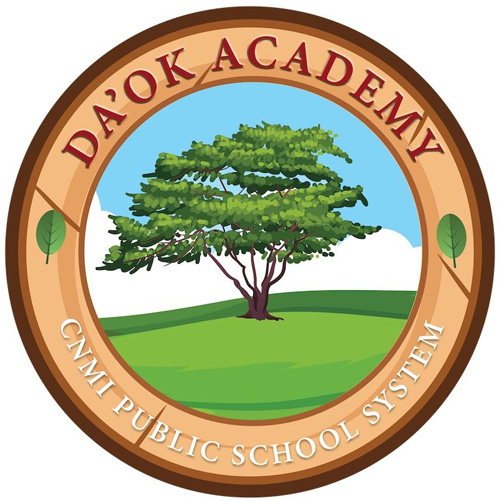 Formerly known as the Alternative Education Program and established as a high school in 2017, Da'ok Academy provides an alternative learning setting for students not succeeding the general high school setting by meeting their educational needs.  Da'ok Academy aims to guide and support at-risk students of grades 9 through 12 in their behavioral, academic, social and emotional foundational skills so that they are career and college ready for life.  The structure of the school serves as an intervention to help students remain on track towards graduation. The academy believes in an individualized learning approach and tailors an education plan specific to each child.  Further, a strong school culture and robust support system is integral to the academy's mission. 
 
In collaboration with the Division of Youth Services and Department of Public Safety, Da'ok Academy also services adjudicated youth who are incarcerated at the Department of Corrections correctional facility. 
 
The enrollment process to Da'ok Academy is based on referrals from the main high schools.  To build consistency in intervention and support, referrals are long-term for the duration of a semester to a full school year.  As an alternative education school, a small student-to-teacher ratio is integral to meet the individual needs of each student while providing the needed structure and support to ensure that every student is successful.
 
The school was located at Building H within the Marianas High School campus.  After sustaining substantial damage from Super Typhoon Yutu in October 2018, Da'ok Academy relocated to the Northern Marianas Technical Institute campus in Lower Base where the school has remained.
 
SWP: Goals, Number of Objective Met/ Total Number of Objectives
Scroll the table left to right
#

Goal Name

Number of Objectives Met/
Number of Objectives

1

Effective Efficient Operations: By the end of SY 2019-2020, all students and staff will have available resources and services that support the school's purpose and direction to ensure student success as measured by the school district's assessment and survey.

Objectives: 1/1

2

Parental Engagement and Community Partnership: By the end of SY 2019-2020, Da'ok Academy will engage with at least 40% of parents in meaningful ways to improve their child's education and inform parents and the public of student success.

Objectives: 1/1

3

High Student Performance: By the end of SY 2019-2020, all students will demonstrate growth of achievement scores by at least 5% as measured by school assessments to be college and career ready.

Objectives: 3/6

4

Safe and Orderly Schools - By 2019-2020, all students will be provided a safe, clean, and healthy environment conducive to learning.

Objectives: 2/2

5

Highly Qualified and Effective Personnel - By the end of SY 2019-2020, 100% of teachers will meet all requirements to become highly qualified as measured by the HQT requirements.

Objectives: 0/1

6

High Performing and High Reliability Systems - By the end of SY 2019-2020, Da'ok Academy will engage in the continuous improvement process by ensuring that 100% of the goals in the SWP is completed in a timely manner.

Objectives: 1/1
Scroll the table left to right
School Budget (Local, Federal, Non-Appropriated Funds, Others)
Scroll the table left to right
| | |
| --- | --- |
| Funding Source | Total Allocation |
| Personnel - Local (including all benefits) | $350,927 |
| Operation - Local | $20,000 |
| Personnel- Federal (including all benefits) | $0.00 |
| Federal Consolidated Grant - (School-wide Plan) | $26,358 |
| Federal - CTE | $1,592 |
| Federal - Wellness | $1,001 |
| Federal - Parental Involvement | $3,126 |
| Non-Appropriated Funds - (PTSA) | $0.00 |
| Non-Appropriated Funds - (Educational Tax Credit) | $2,084.17 |
Scroll the table left to right
School Successes / Highlights
Graduation
On June 11, 2020, Da'ok Academy graduated its largest class yet.  This year marks the third year since the academy was established in 2017 with its largest graduating class of 24 students.  Its first graduating class had 6 graduates. 
 
Due to the COVID-19 pandemic, a traditional ceremony was not held.  Instead, the school innovated and conducted a motorcade and drive-thru ceremony to celebrate its students.  The motorcade first made its way to the Northern Marianas Technical Institute in Lower Base to honor the institution that has housed Da'ok Academy since the academy's building was completely damaged from Super Typhoon Yutu.  The final stop of the motorcade was Fiesta Resort where the graduates received their high school diplomas by driving up to the lobby.
 
NMTI Partnership
As a result of Super Typhoon Yutu, Da'ok Academy sustained substantial damage to its single building on Marianas High School campus.  Fortunately, the Northern Marianas Technical Institute graciously opened its doors to Da'ok Academy to temporarily house the school by offering four classrooms and an office space.  This sparked a partnership that allowed more trades course offerings to the Da'ok Academy students, allowing them to begin their journey towards a trades certification.  62% of the student population were enrolled in an NMTI course.
 
Community Engagement
Da'ok Academy successfully worked with the CNMI government agencies and individuals to build partnerships to educate students about the resources and opportunities in the community. 
A key example is the academy's relationship with Fiesta Resort Spa.  The hotel sponsored the event by hosting the drive-thru at their lobby at no cost to the academy.  Hosting graduation at Fiesta Resort made it so much more special considering that traditional commencement ceremonies were not sanctioned due to COVID-19 mitigation reasons. Graduates were in their vehicles for social distancing.  The Department of Public Safety also escorted the motorcade at no charge.  This is evidence of how forging partnerships with the community is important and valuable.
 
Further community engagement efforts include presentations by the Department of Public Safety, Department of Fire Emergency Management Services, Tan Holdings, and Northern Marianas College around career and education opportunities.  Da'ok Academy also worked with CTSI and DQ as new business partners to offer on-the-job learning experience for the academy's students in the Cooperative Education program. These particular businesses are important since they are located a stone's-throw away from Da'ok Academy.
 
To address certain risk behaviors, Da'ok Academy partnered with the CNMI Division of Public Health Services for STD/HIV prevention and family planning presentations.  Additionally, the Northern Marianas Protection Advocacy Systems, Inc. conducted a day of team building exercises for the students. 
 
The academy worked on a tree planting and beautification project at Pau Pau Beach by working with the Micronesian Islands Nature Alliance, a nonprofit organization dedicated to the conservation of the diverse natural resources in the Marianas.
 
Achieve3000
The students at Da'ok Academy showed growth in reading literacy as measured by Lexile reported by Achieve 3000.  The pre-assessment results had an average Lexile of 722L.  By the post-assessment, results showed an average Lexile of 825L, which is a 14% increase.  This achievement surpasses the objective of attaining a 10% growth of Lexile scores.  This is the third successful year of implementation of Achieve3000 at Da'ok Academy. The implementation was a success with the program used consistently every week in all English Language Arts classes. At this point, Achieve3000 is a key and routine part of the school culture.  The ELA teacher monitored student performance and provided weekly feedback. 
 
Student Behavior
Many of the students at Da'ok Academy face behavioral challenges, lengthy disciplinary records, and recidivism.  Therefore, Da'ok Academy created a focus on school culture and social emotional learning.  The staff engaged in professional development and implementation of Positive Behavior Intervention Strategies.  Several teachers piloted a token economy system to reinforce positive behaviors, and several student personal development activities were conducted.  This effort resulted in a reduction of the academy's disciplinary rate by 45% compared to the previous year.Further, Several anti-bullying campaigns were run at the school during the Red Ribbon Month in October by Chief Judge Ramona Manglona, plus LGBTQIA+ inclusion activities were conducted by the CNMI PSS Mental Health Program in January.

Da'ok Academy proudly hosted the Suicide Prevention Awareness Month Proclamation in September 2019 at NMTI.  Da'ok Academy students authored and delivered the Proclamation at the event.