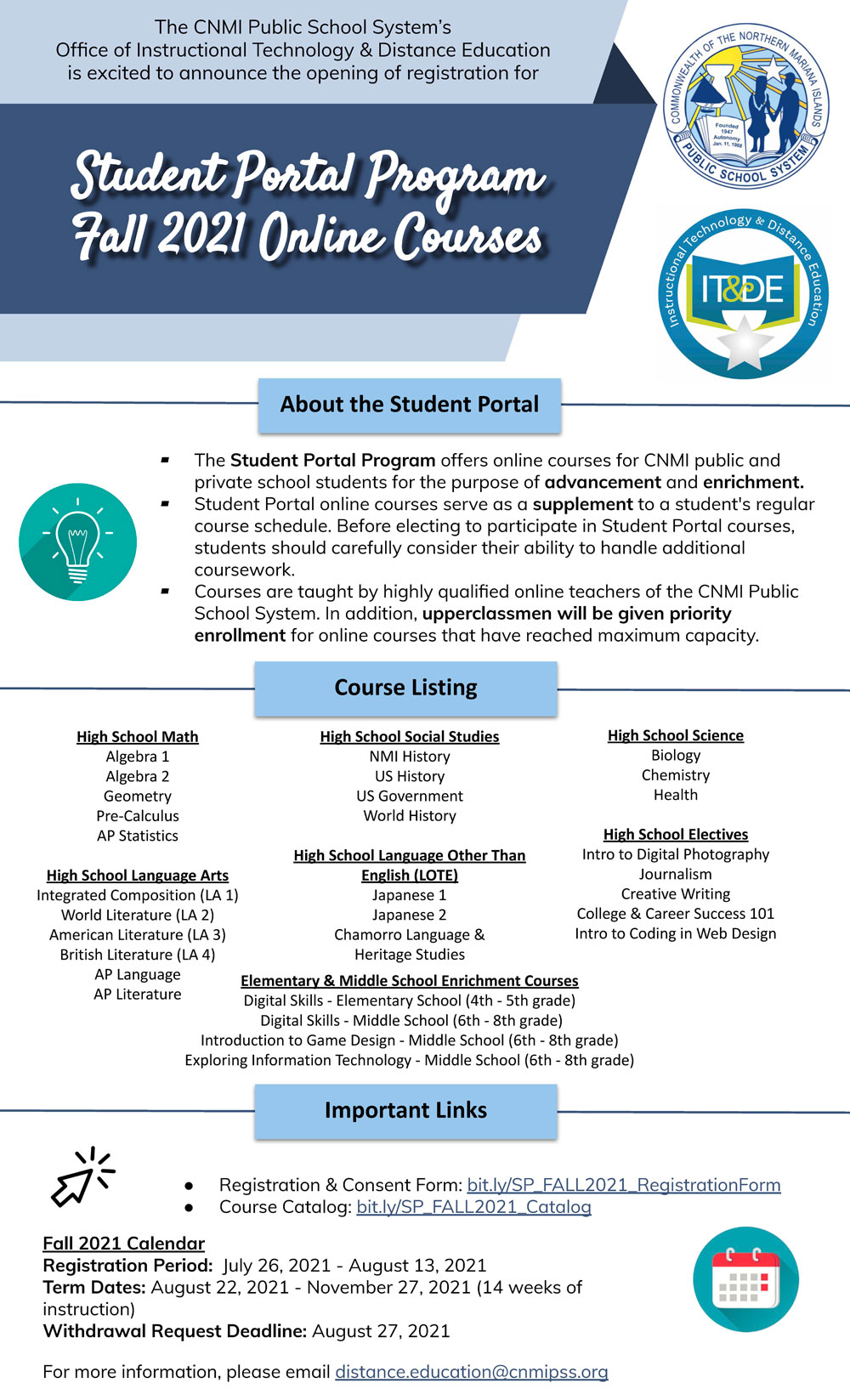 Hafa Adai and Tirow Students, Parents, & Guardians!
The CNMI PSS Instructional Technology and Distance Education Office is excited to announce that registration is now open for Fall 2021 Student Portal online courses. 
Below are important links to enroll in online courses: 
The last day to register for supplemental online courses is Friday, August 13, 2021.