The 2023-2024 application for free school meals is now avaibable in the Child Nutrition Program office. A copy can also be found on the CNP page of the PSS website.
Child Nutrition Program Webpage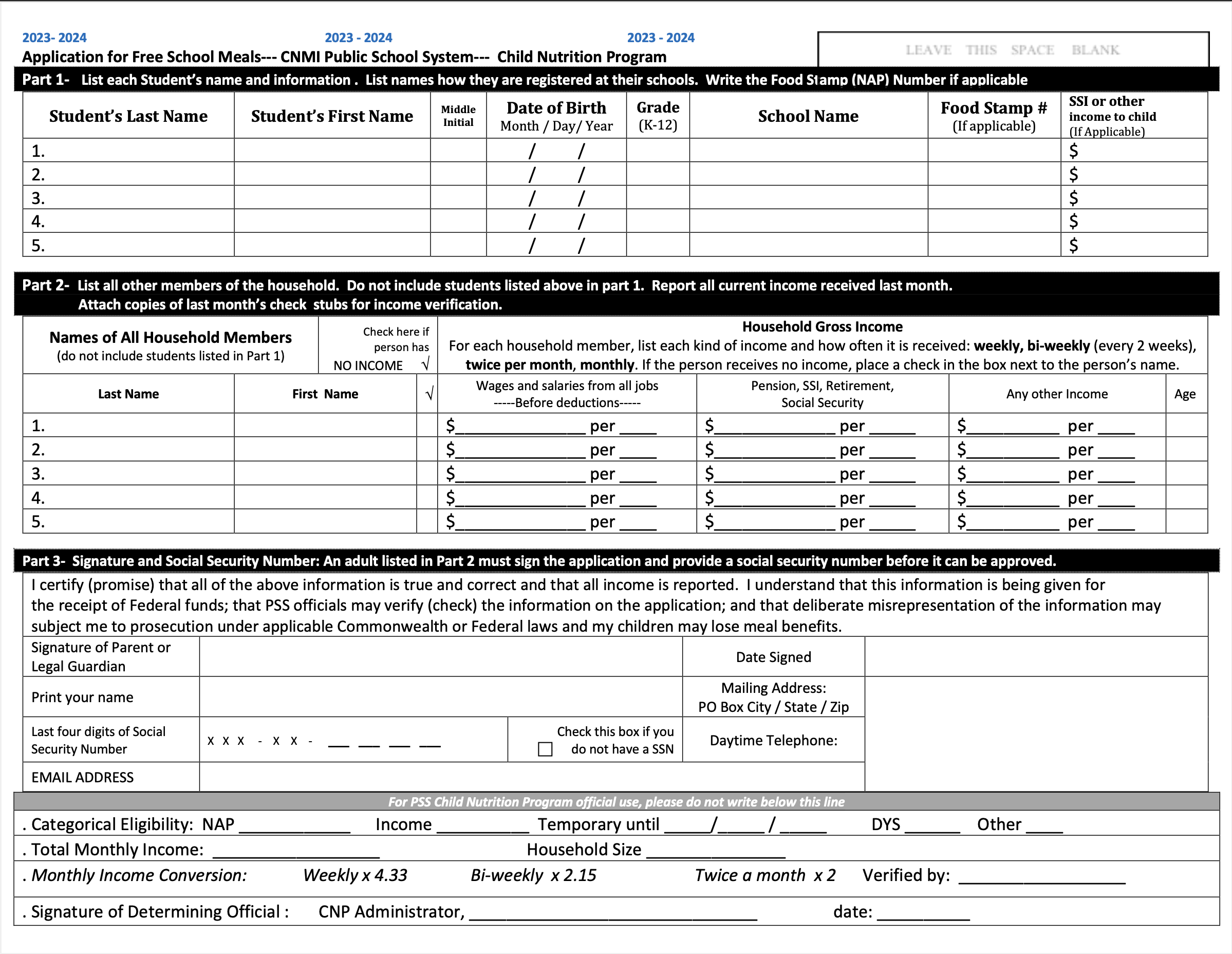 Please note that children attending public schools are offered free meals in their respective school cafeterias.
Free meal application approval is not needed for the children to avail of this benefit. However, the benefit does
not transfer with the child to other locations such and childcare and daycare centers. If a public school student 
wishes to avail of free meals at a non-PSS location, the family must submit a complete application to the CNP 
for verification and the household must be determined eligible.
Being offered free meals at school does not mean that a child is qualified for free school meals based on USDA 
income eligibility guidelines.